Funfetti Nester Bowl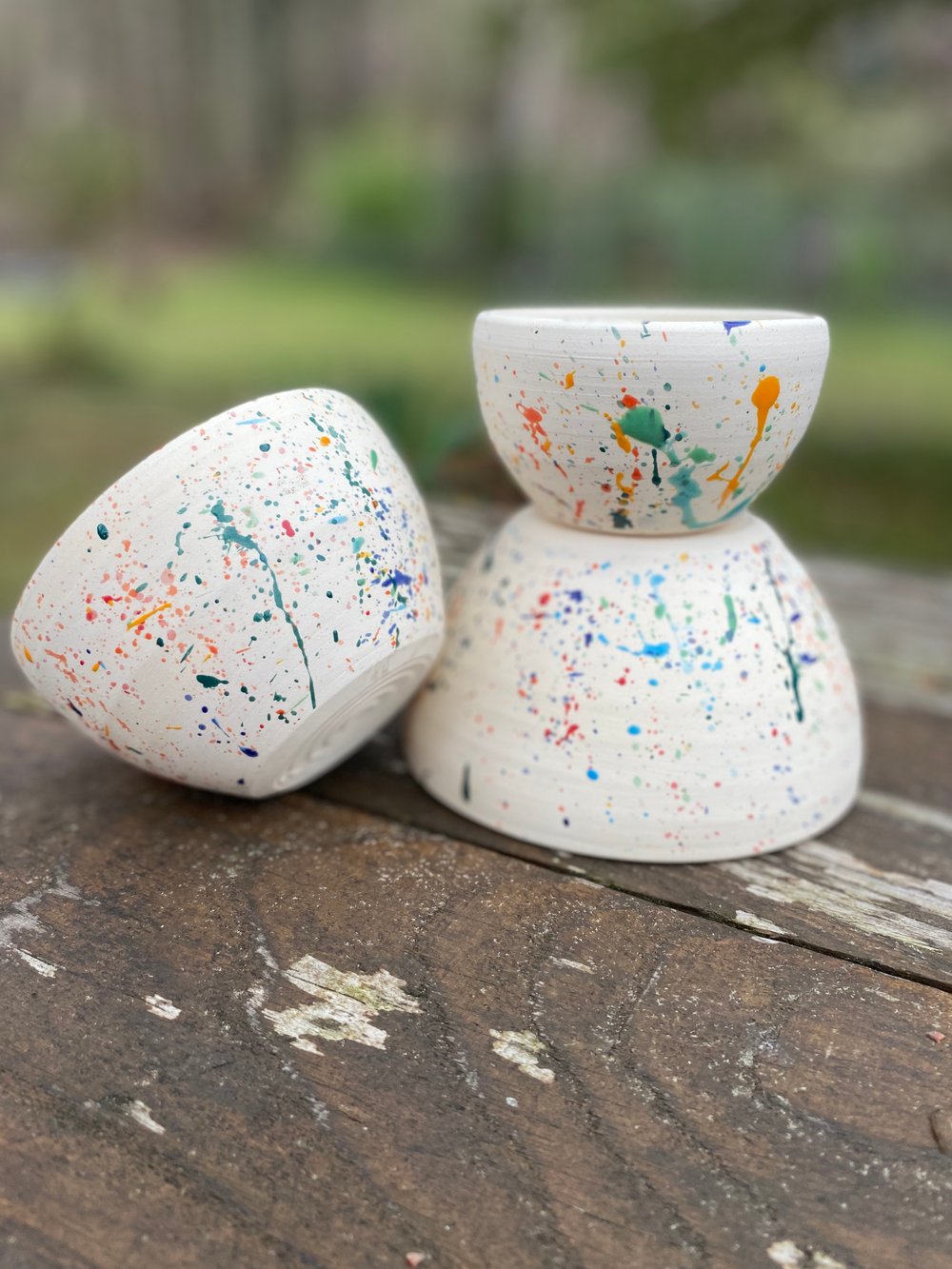 This set of 3 nester set is perfect for bringing cheer to your kitchen! Perfect for meal prep, sauces, snacks, or portion control. Inside of each bowl is glazed with raw clay on outside splattered with colorful glaze. Bowls are approximately 4.5/4/3.5 wide.
Dishwasher and microwave safe.